All Tift County Schools and Offices will be closed Monday, May 29th in observance of Memorial Day. #4theT


Two of our teams (Walton Slaven and Caleb May, Cole McDaniel and Logan Cargle) participated in the GHSA State Championship this past weekend. Qualifying for the Two members of the Blue Devil Bass Team competed on the GHSA Championship this past weekend. This competition is tough. We are proud of these two teams for making it to the end. While the results were not as good as we hoped, they did represent Tift County well. Finding the larger bass proved elusive at Clarks Hill Lake. Thank you for supporting our program. Both of these teams will also compete in the FL BASS State Championship next month along with 3 of our middle school teams. Enjoy the pics.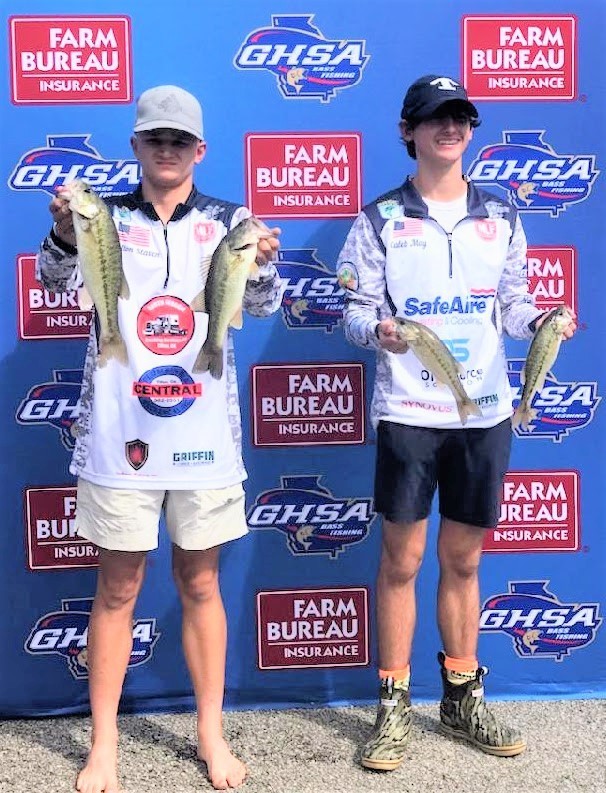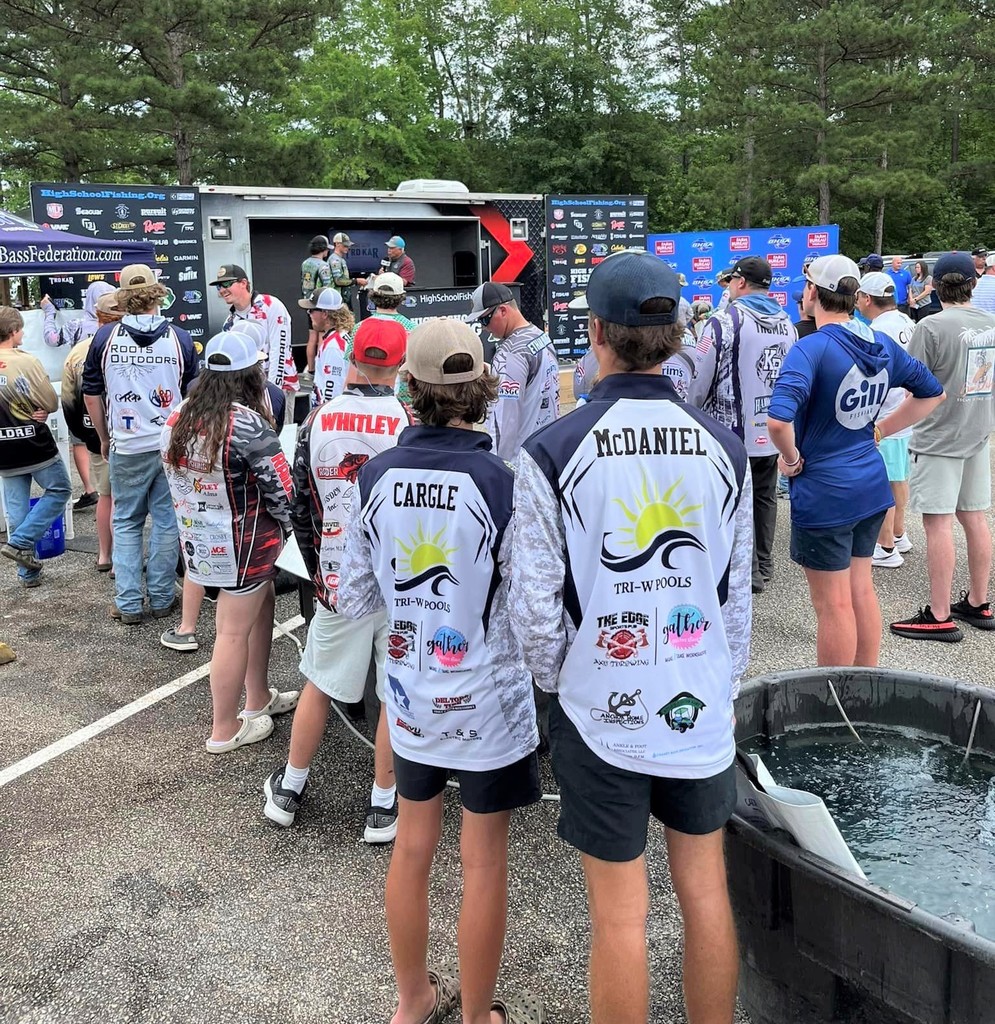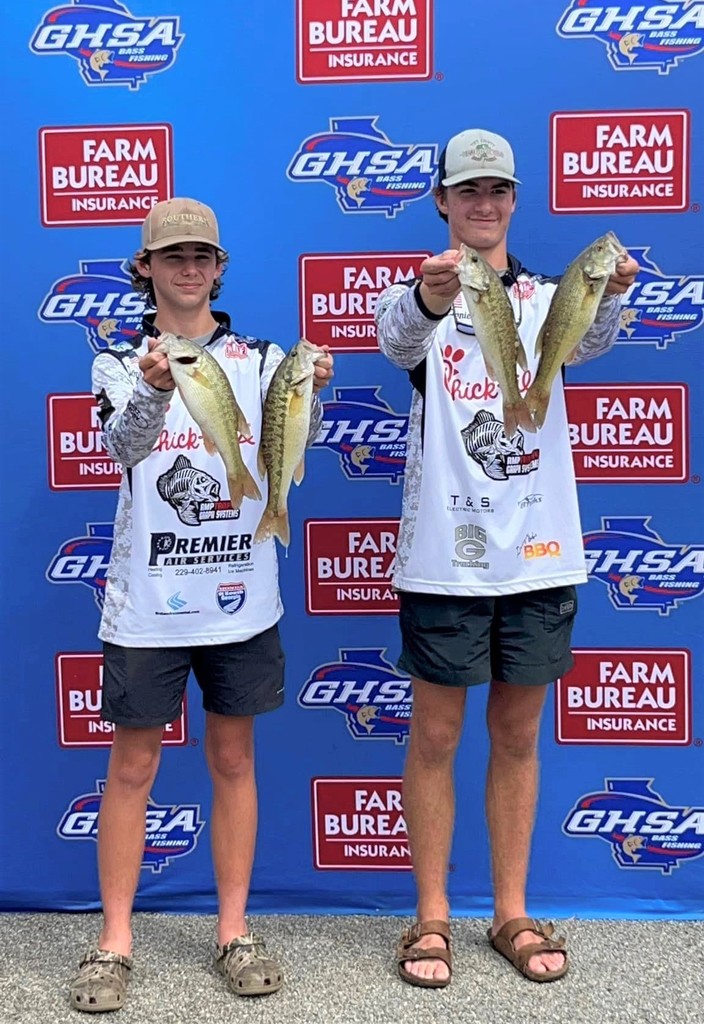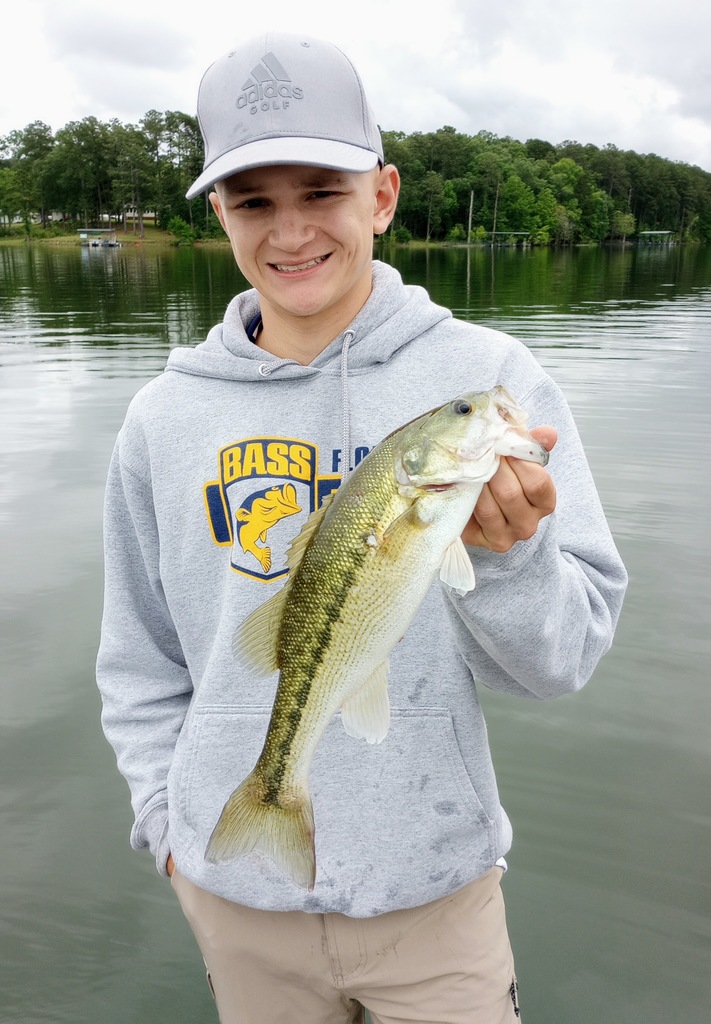 Blue Devil Football Spring Game this Friday at Crisp Co. Kickoff is at 7:30. We keep all proceeds from tickets we presale so make sure you purchase your tickets for $7 at TCHS. Crisp will keep all money for tickets purchased at the gate. #4theT

The community is invited to join the Blue Devil Football Team for a Mother's Day Prayer at the Tift County High School football practice facility. Saturday, May 13th @ 9:30am Keynote speaker: Ms. Jennifer Johnson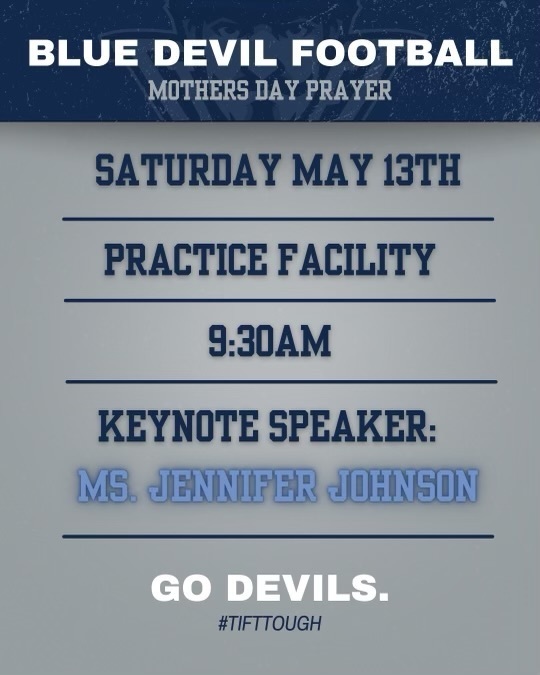 Baseball Game information for fans traveling to Marietta on Friday: Time: Game 1 @ 4pm with Game 2 immediately following. Game 3 (if necessary) will be Saturday @ 12pm Address: 3001 Hembree Rd NE Marietta, GA 30062 Parking: Pope High School has one entrance. When you enter from the traffic circle, stay to the right of the fork, continue to the main parking lot. Entrance: All spectators need to enter through the main entrance. (Walk between the 2 buildings to get to the main entrance.) Tickets: Must be purchased on GoFan at
https://gofan.co/app/events/987228?schoolId=GA5246
Broadcast: Games will be broadcast live on NFHS Network Good luck guys! #4theT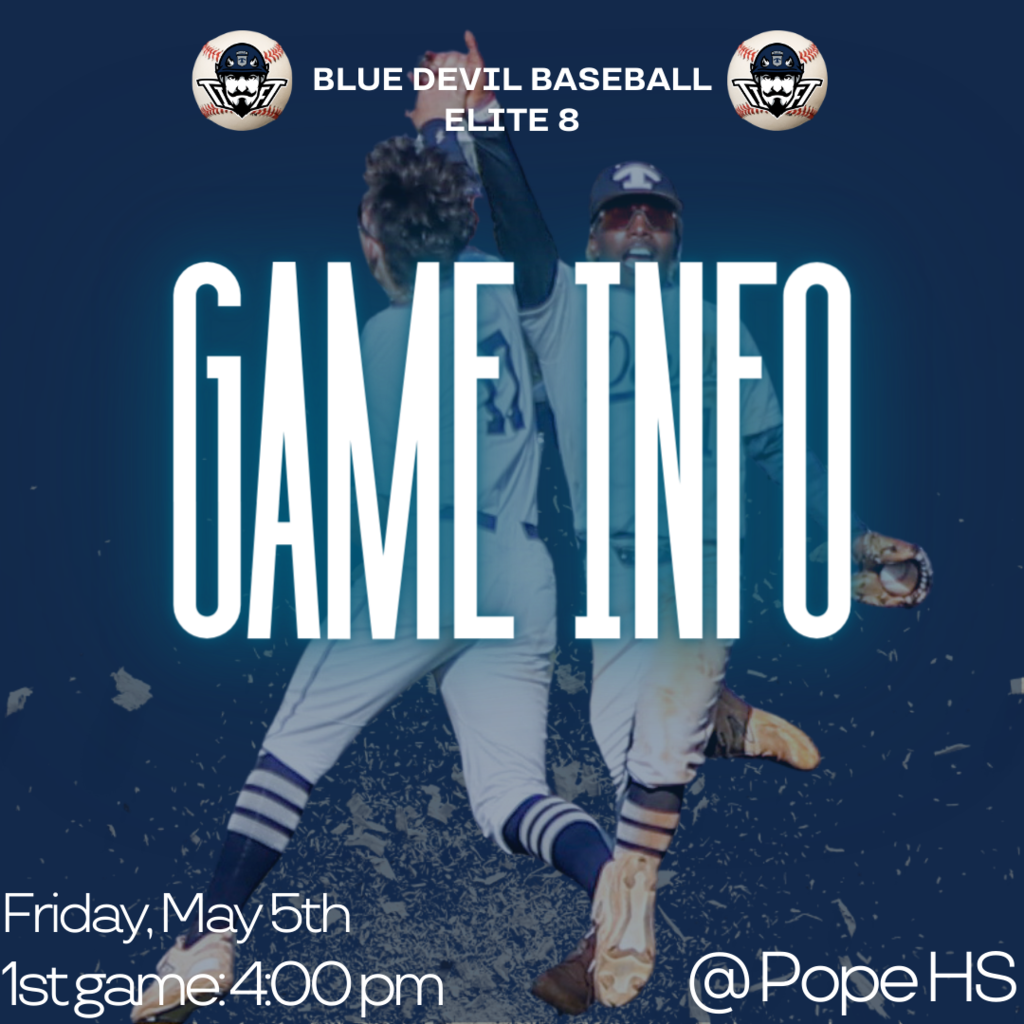 **DATE CHANGE FOR SOFTBALL TRYOUTS** 2023 Softball Tryouts will be held May 10-12 at the Tift County High School Softball Field. Upcoming Grades 6-8: 4:00 pm Upcoming Grades 9-12: 5:30 pm - If you have any questions please email Coach Barber at
taylor.barber@tiftschools.com
.

Blue Devil Baseball will play in the Elite 8 on Friday, May 5th at Pope High School in Marietta. First game starts at 4:00pm with game 2 immediately following (approx 7:00pm). If necessary, game 3 will be Saturday at 12:00pm. #4theT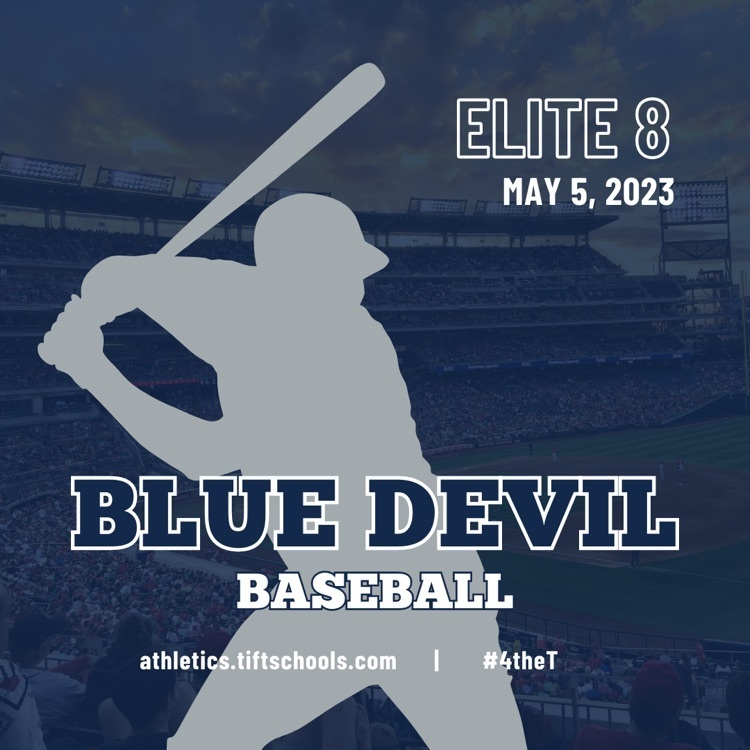 Congratulations to our Blue Devil Baseball team for defeating North Atlanta today 16-4 to advance to the ELITE 8. The next round will be played Friday. Location and opponent TBA. #4theT

Update from ATL: Blue Devils lost Game #1 but won Game #2 so they will play Game #3 on Monday at 2pm at North Atlanta. #4theT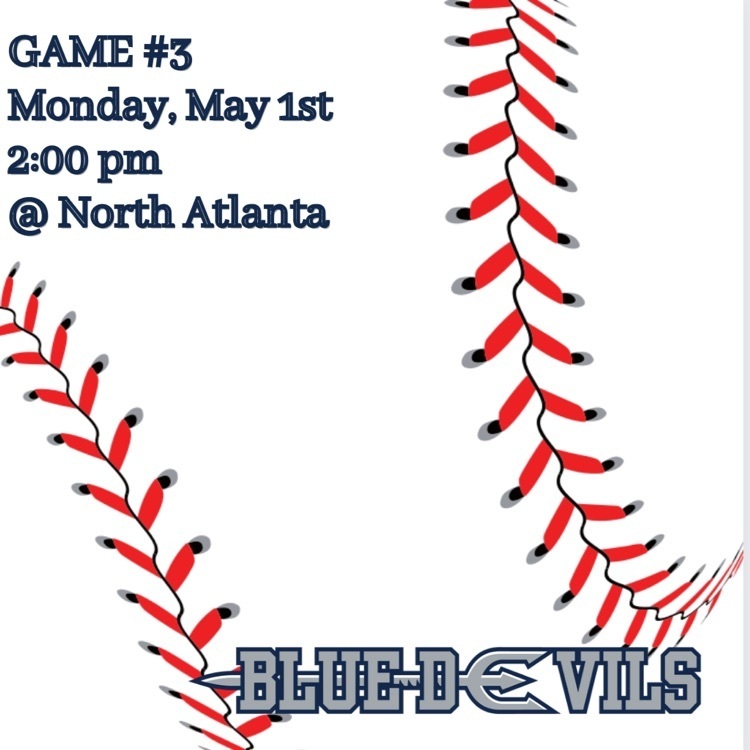 Info for those traveling to North Atlanta for the baseball game: ADDRESS: 4111 Northside Parkway, Atlanta, GA 30327 TICKETS: Tickets must be purchased on GoFan at:
https://gofan.co/app/events/981385?schoolId=GA5195
PARKING: Spectators are asked to park in the parking deck #4theT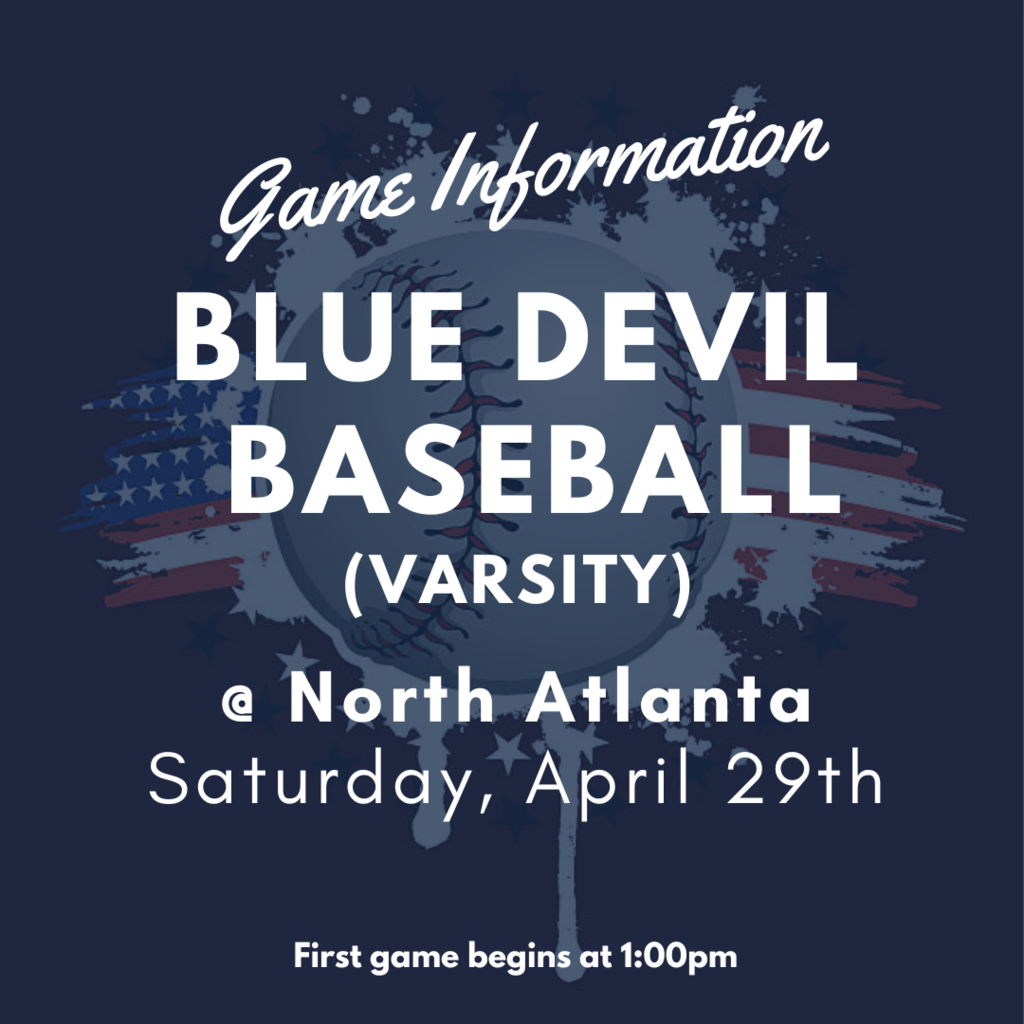 ⚾️ Baseball Playoff Info ⚾️ 🗓️Saturday, April 29th 📍@ North Atlanta (DH) ⏰ 1st game begins at 1pm. (If necessary, 3rd game will be Monday @ 2pm) 🎟️ Tickets can be purchased at
https://gofan.co/app/events/981385?schoolId=GA5195
Let's Go Blue!! #Sweet16 #4theT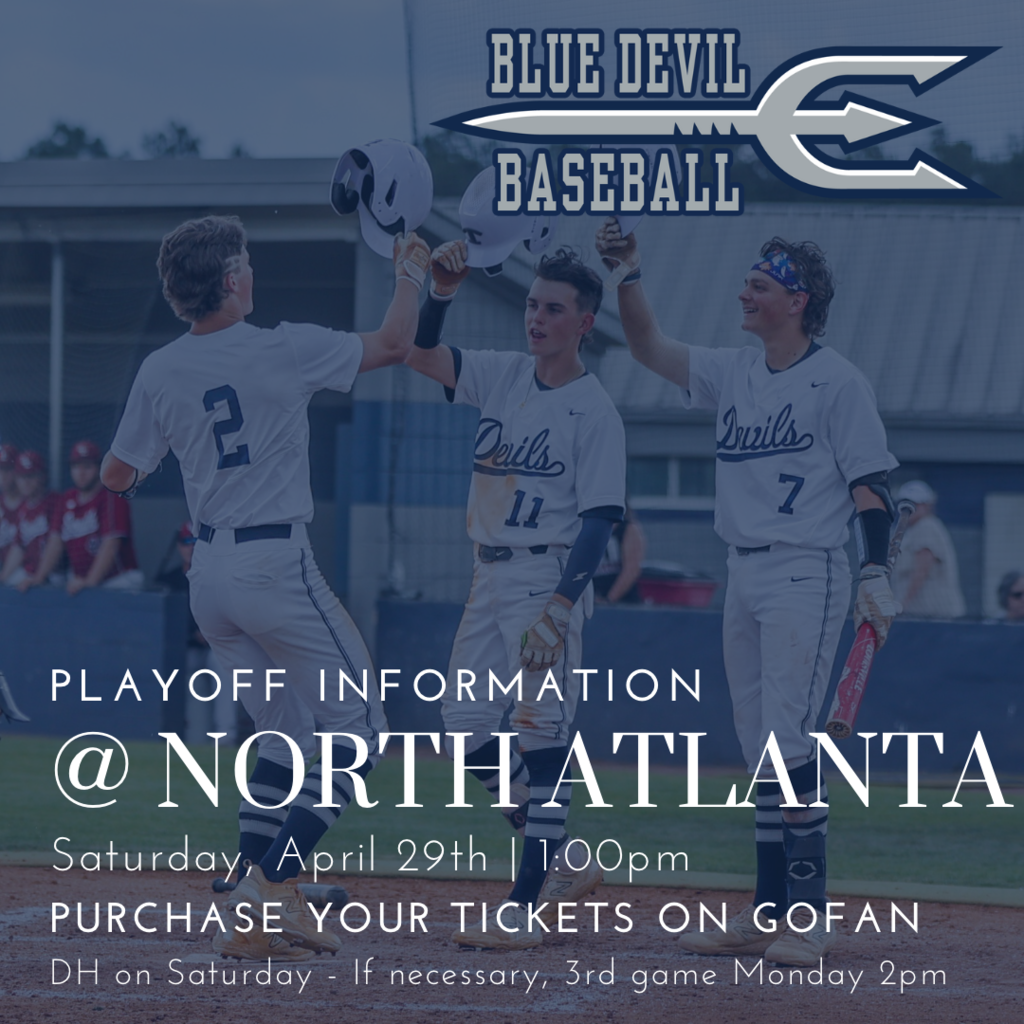 If you are interested in competing with the Blue Devil Bass Team during the 23-24 school year, contact Michael Slaven at
mslaven@tiftschools.com
. Students in grades 6th-12th may participate. #4theT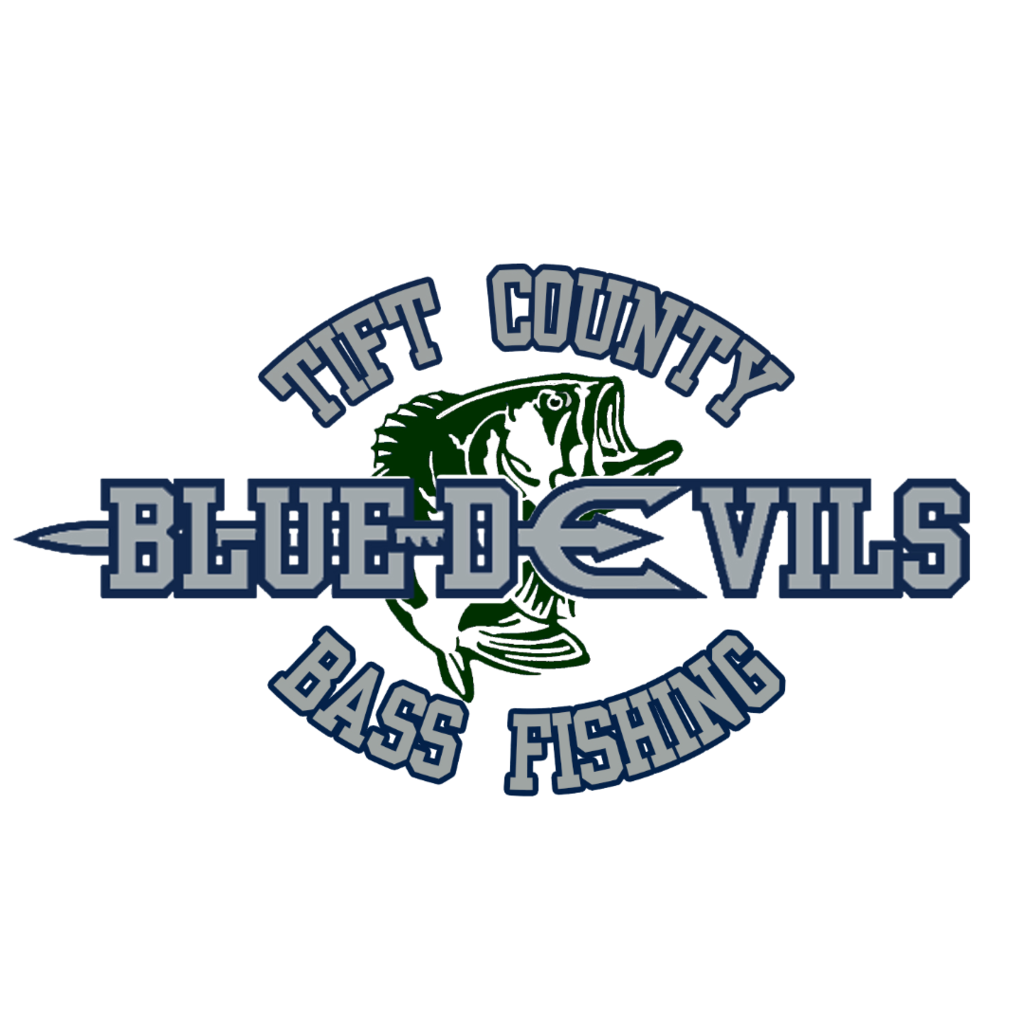 The Blue Devil Baseball swept South Effingham this afternoon to move on to the Sweet 16. They will play Saturday, April 29th at North Atlanta. Time TBA. #4theT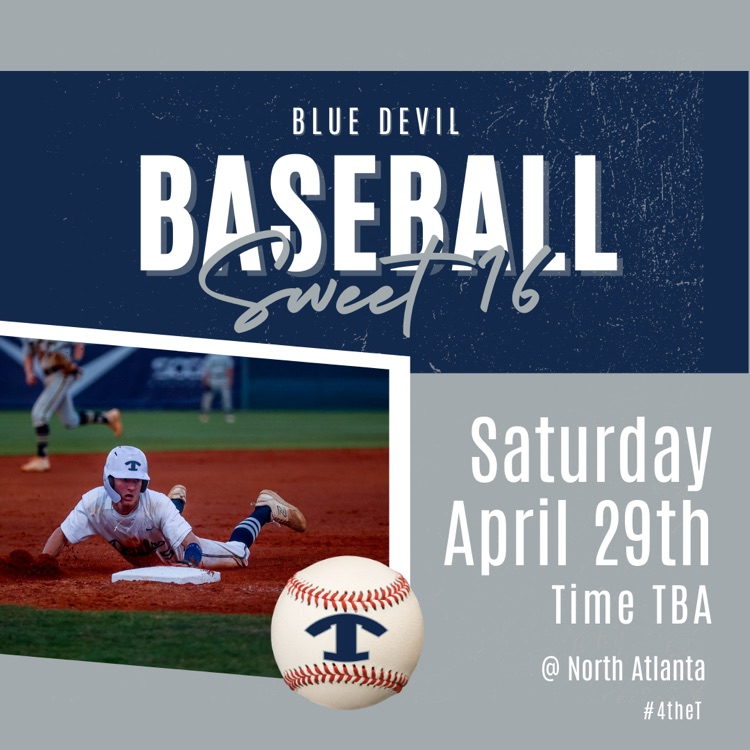 Free athletic physicals will be given TOMORROW at Georgia Sports Medicine, Southwell Orthopedics at 2227 Hwy 41 N. from 8:30am-12:30pm. This will be for students currently in grade 5-11 that are interested in playing middle school or high sports next year. The schedule will be: 8:30am-9:45am Football, Softball, Cross Country, Volleyball, Esports 9:45am-11:00am Cheer, Basketball, Wrestling, Swim, Gymnastics, Bass Fishing, Tiftarea 11:00am-12:30pm Baseball, Tennis, Golf, Track, Soccer, Riflery. Forms can be found at
https://athletics.tiftschools.com/o/athletics/documents/athletics-forms/218683
. Parent signatures and personal information will need to be filled out before you can get your physical. #4theT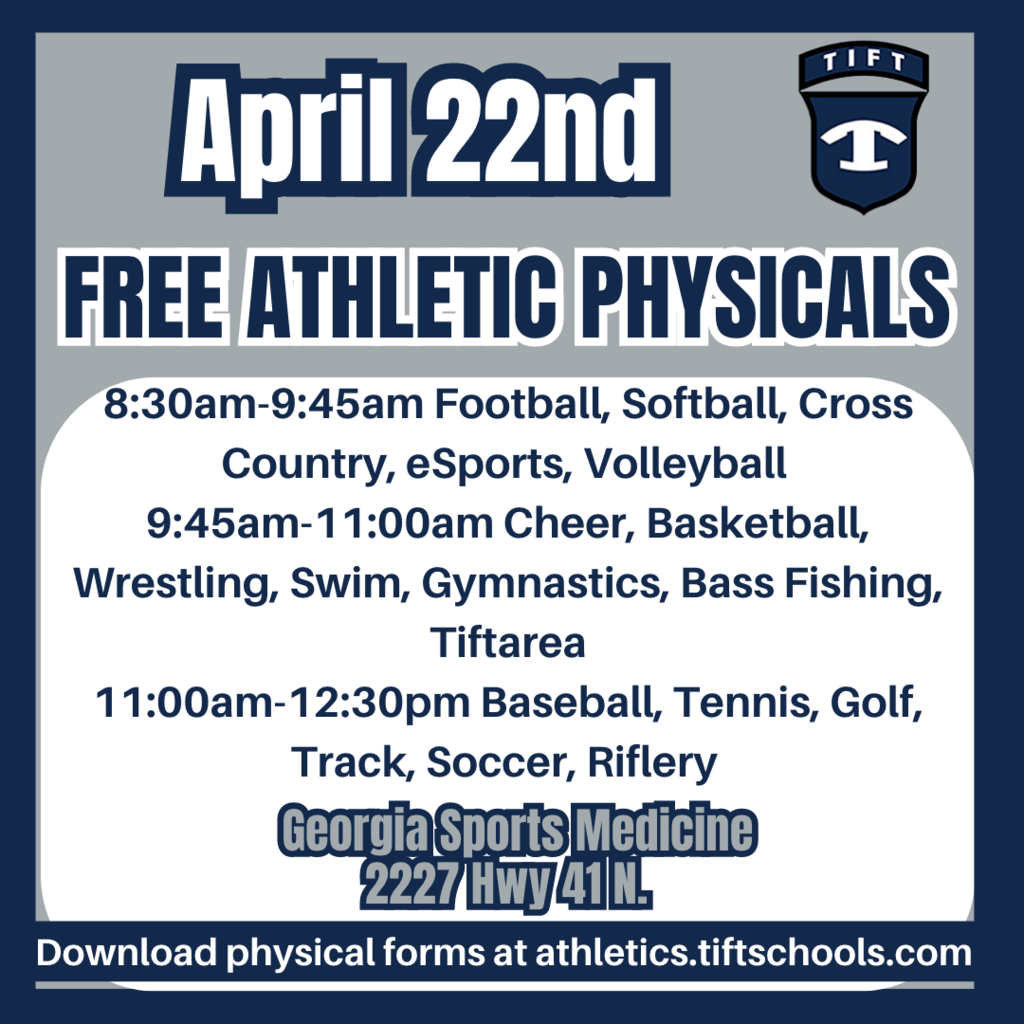 Come out and cheer on our TCHS Boys Tennis Team as play in the Sweet 16 today at home at 12pm. #4theT

TCHS hosted the Region 1-6A track meet today. The Lady Devils finished 4th and the Boys finished 6th. #4theT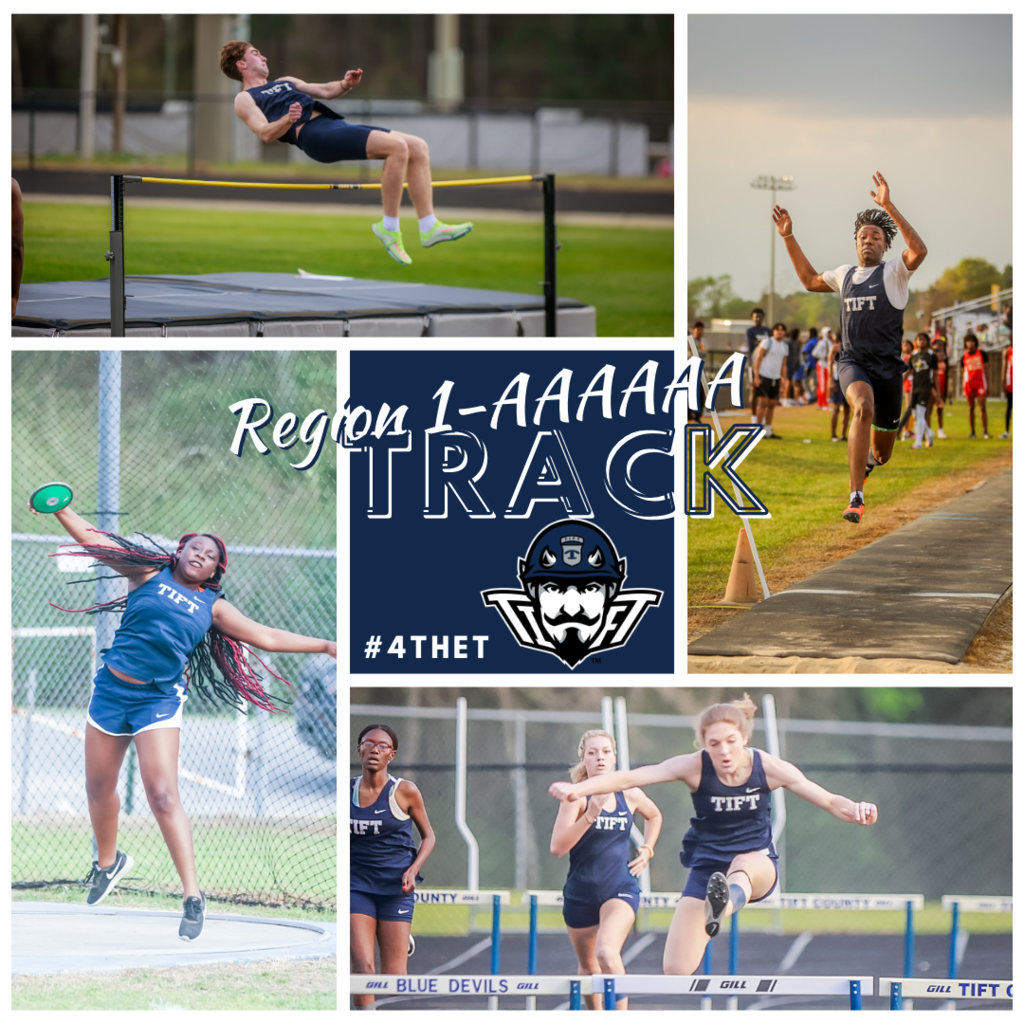 The Boys Varsity Tennis Team advanced to the Sweet 16 with a win over Grovetown this afternoon. They will host St. Pius on Friday at 12pm. Unfortunately, the Lady Devils' season came to an end with a loss to Effingham. #4theT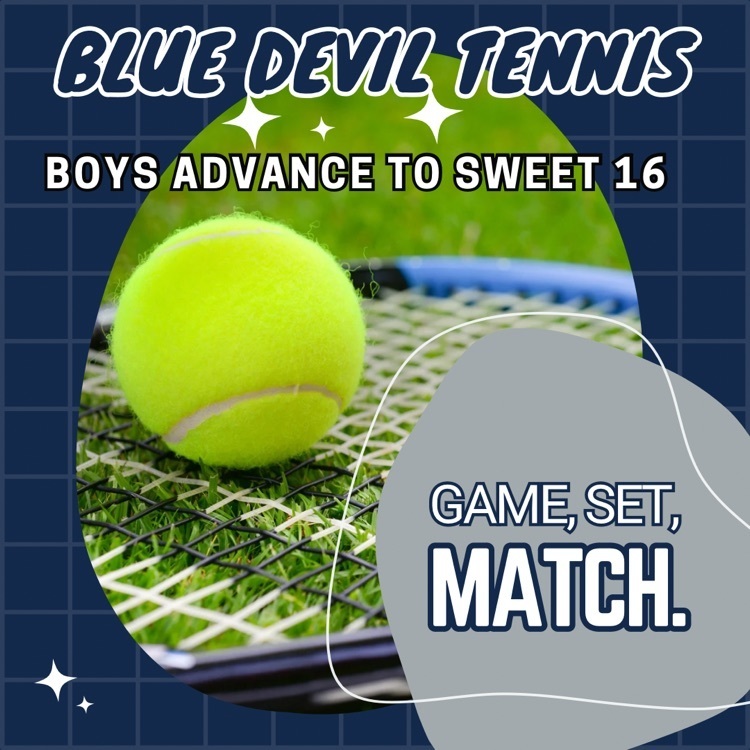 The Blue Devil Bass team is in the water today and Track Last Call For All is happening in Valdosta. You can find our complete athletics calendar on our website at
https://athletics.tiftschools.com
. #4theT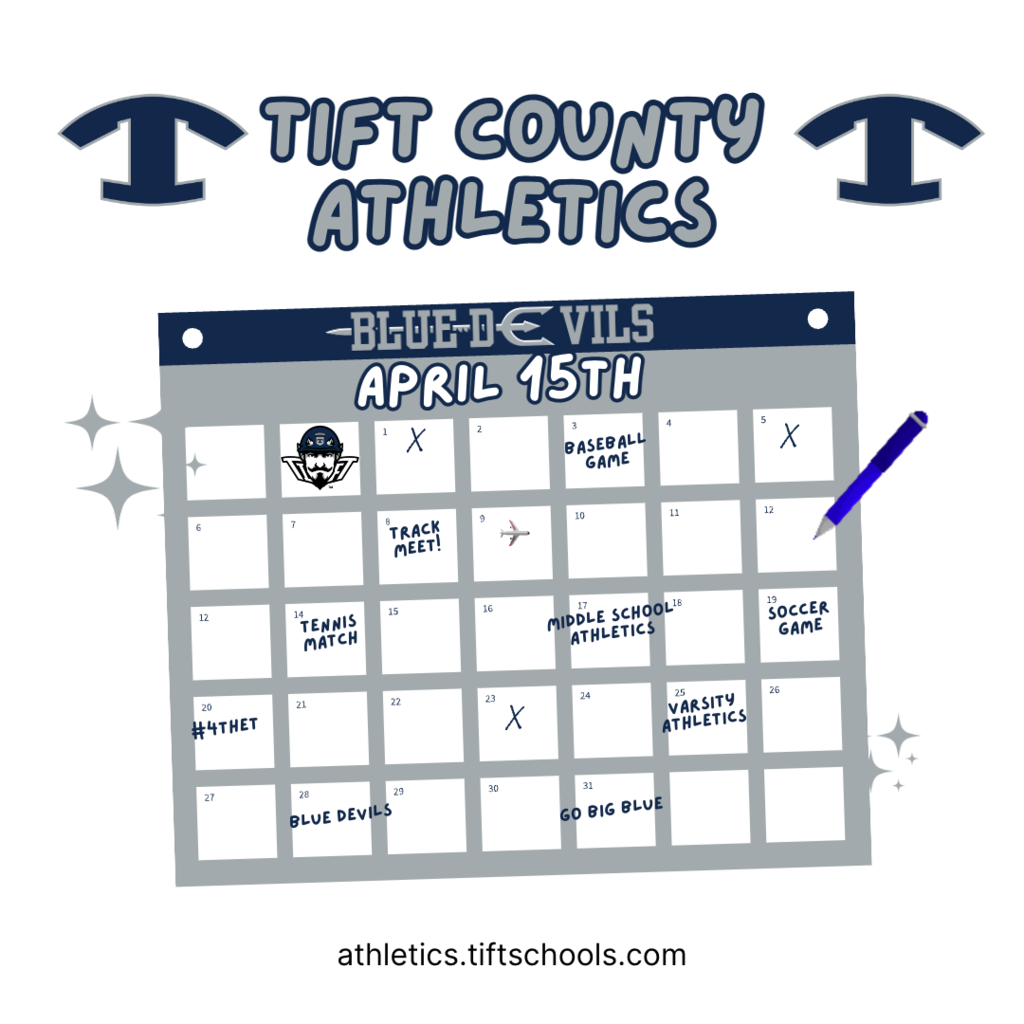 Varsity Baseball plays a double header at Veterans today. You can find our complete athletics calendar on our website at
https://athletics.tiftschools.com
or on our Tift Schools App! Search Tift County Schools, GA in the App Store or Google Play Store. #4theT